Jack is kind of a binky-holic.
My fault?
Maybe.
My Goose has an ear infection. His second in his life and the poor boy just can't shake the pain. Thankfully, he's sleeping well at night, but during the day he is all fuss and whiners. He spends most the time in my arms or on the couch reading books. He loves himself a good book. Can't say I blame him.
While we were picking up his prescriptions at Fry's, Jack dropped a book he was reading (told you, he's addicted.) and out came those two little words I've been waiting for. "Uh-oh." and he starred at the floor. I smiled to the boy and reached down to pick up his book. The pharmacist was so tickled and laughed the whole way to retrieve the medicine.
He said it again and again since we got home and it cracks me up. Is he really at that stage already? I mean, he says 'mama' and 'dada' but this was the first word that is probably in my top-five-favorite-things-that-kid's say. Number 2? I love you, of course. My heart was full of happiness.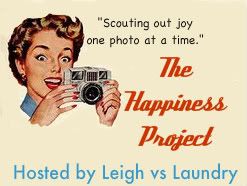 ...
We saw a brief fall of winter snow yesterday. And when I say brief, I mean only about 3 minutes worth of snow fall. My heart sunk. I had greatly anticipated at least an inch. I woke up at 6:00am to go to the bathroom and opened my blinds to check and see if it had fallen. It hadn't. I was bummed and quickly snuggled back in bed.
I know everyone to the East of us is really hatin' the snow, but could you please send some our way? I'm sure California wouldn't mind a bit either. Just kidding.